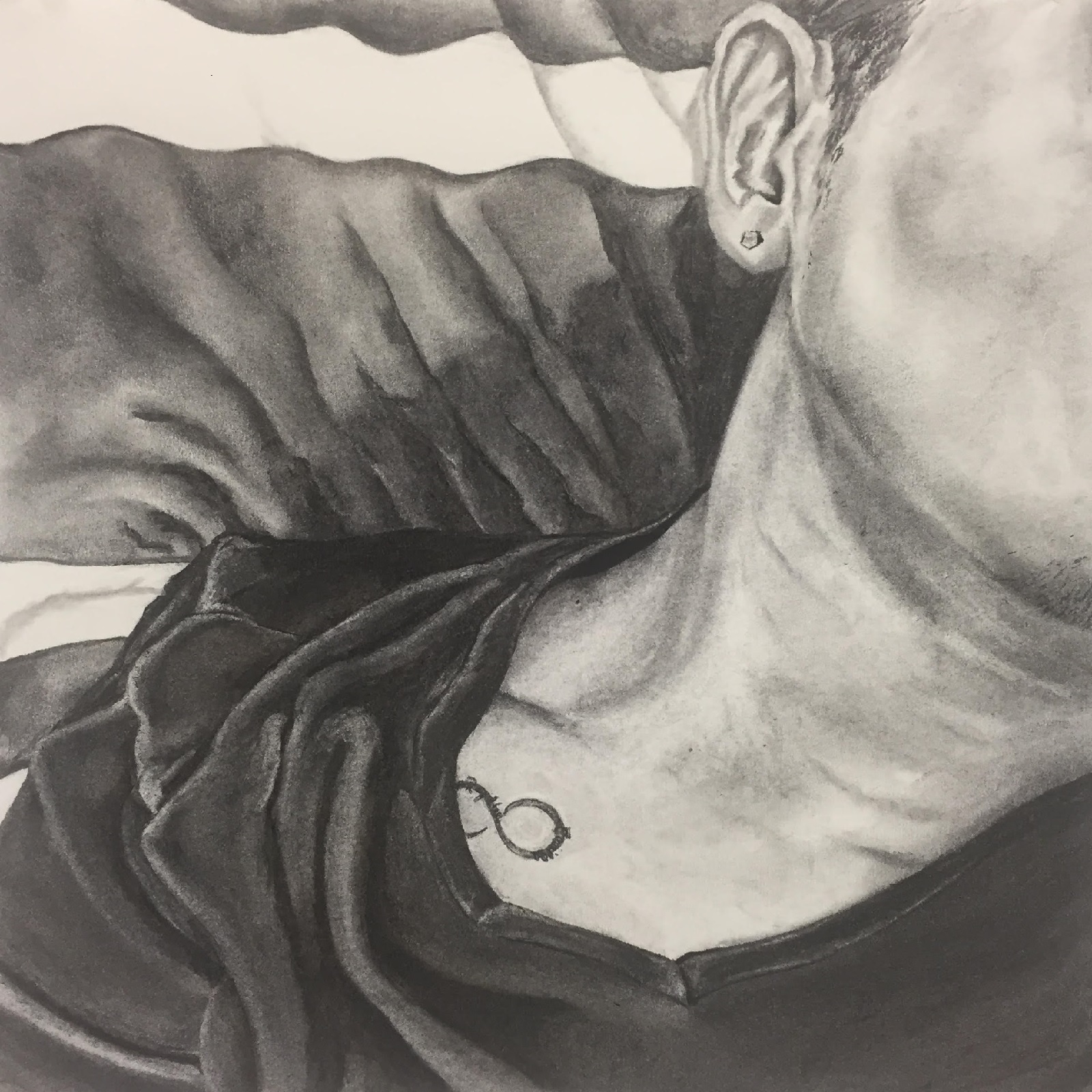 Banner Image Credit | Provided by Artist, Infinite, 2018, charcoal on paper, 13x14
Title of Show: (Self)Fragmentation
Statement:
What makes up identity?
Layers. Symbols. Experiences.
Mythologies of self but also de nuestra cultura.
Relationships. Family. Comunidad.
Fragments we piece together.
Some to display and others to bury.
(Self)Fragmentation consists of works on paper and paintings that capture these fragments. Pieces of what makes up my own identity through self-portraiture and imagery are taken from my everyday life. Angel Castelán is adjunct faculty at HCC.